Easy-Care Gravel for Your Yard
Whether you're putting the finishing touches on a residential landscaping project or you're working on a commercial site, Garrity Stone, Inc. in Indianapolis is your go-to source for aggregate products, including gravel, river rock, and sand. Contact us at (317) 546-0893 to learn more about us or to place an order.
Here's a sampling of the aggregate materials we stock
#4 Crushed Limestone
Color: Grey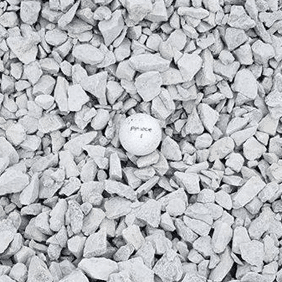 #8 Crushed Limestone
Regular Grey Driveway Stone
#11 Crushed Limestone
Color: Grey
#53 Crushed Limestone
Paver Base/Patio Base
Color: Grey
Flume Stone/Dusty 12
Crushed Limestone
Color: Grey
Mason Sand
Pea Gravel
Color: Multi-Colored
5L River Rock
Color: Multi-Colored
Indiana Cobble
3-6″
Color: Multi-Colored
Royal Brassfield Hunk & Chunk
3-8″
Color: Orange/Brassy
Royal Brassfield #8
Color: Orange/Brassy
Royal Brassfield #11
Color: Orange/Brassy
NOTE: Product images and descriptions are for comparison purposes only. The actual characteristics of these naturally sourced products may vary, such as the color, pattern, and size. Product characteristics are subject to change without notice.
All-Natural Materials since 1964
Our business has been a staple in the Indianapolis community since 1964, and we continue our founder's legacy of product and service excellence. Our products give you the best quality at the best possible price. Serving the Indianapolis area, we deliver throughout Indiana; we can also arrange for out-of-state delivery and customer pickups as well.
Aggregate Products
Trying to calculate the amount of stone or material for the job? At Garrity Stone, Inc., we freely share our advice with customers to make sure you get the right product for the job. If there's a cheaper alternative, we'll even tell you that. A high-quality river rock or gravel can make all the difference when used alongside a flagstone patio or steps made from limestone. Most of our aggregate products come from Indiana.
aggregate coverage calculator
Get a Free Estimate on Gravel & Aggregates!
Contact Us
Various Landscaping Uses
River rock is naturally found in streambeds or on beaches. So it follows that water features and river rocks complement each other. The rocks are of various colors and can be used as an accent around a striking boulder or retaining wall or to make a beautiful winding path through a garden.
Gravel is useful in construction projects, such as a patio base or to improve drainage issues. Pea gravel can also be used instead of grass for those suffering from allergies. Additionally, we carry the highest quality of double-washed sand, which is so clean it can be used in sandboxes as well as for masonry projects.
Aggregate comes in pea-size, tennis-ball-size, and softball-size pieces. This makes it a versatile material that can be used in a variety of projects. Make sure you have everything needed for the project including rock materials.
Support a Small Indianapolis Business
Stop by our Indianapolis location today to pick up or arrange for your gravel delivery, and see our 4-acre selection of other natural stone products while you're at it. We serve Fishers, Zionsville, Carmel, Geist, Broad Ripple, and all nearby areas. At Garrity Stone, Inc., customer service is our top priority, so let us know how we're doing! Call (317) 546-0893 to learn more about placing your order.